Alaska Rural Water and Sanitation Working Group
A USARC-Coordinated Working Group
There are a variety of entities in Alaska working towards improving health outcomes in rural Alaska by providing and improving water services in villages. The US Arctic Research Commission (USARC) is coordinating these groups so that this work is maximally efficient and ideas can be shared across federal, state, Alaska Native, and academic groups. The group we coordinate is called the Alaska Rural Water and Sanitation Working Group and our work is directly applicable to the USARC's priority goal of Arctic Human Health.
The Working Group's mission is to maximize the health benefits of in-home running water and sanitation services in rural Alaska.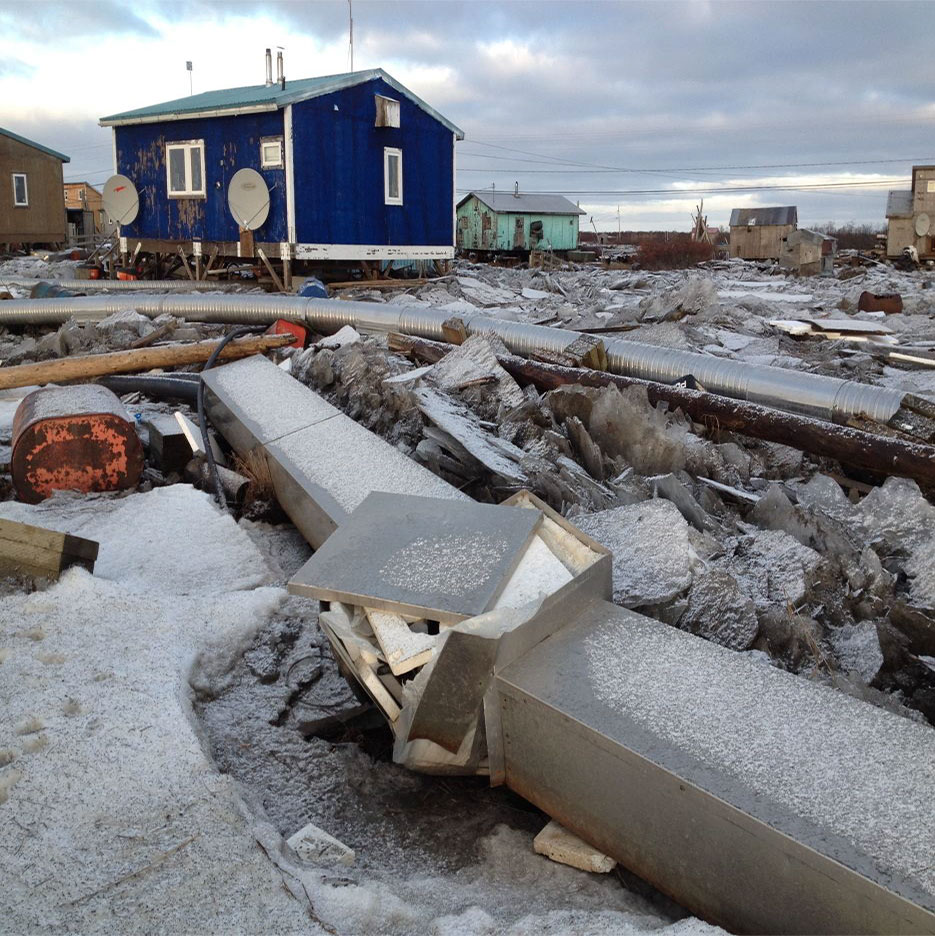 February 2–3, 2021 | Virtual Workshop
Using Sewage Monitoring to Investigate Infectious Disease
Join us for a virtual, free workshop featuring guest speakers and panelists from Alaska and around the world! 
Sponsored by the
US Arctic Research Commission, Centers for Disease Control and Prevention, and Alaska Department of Environmental Conservation
Workshop Topics
The two day workshop will cover:
An overview of the current state of the science of Wastewater Epidemiology
How this technology is being used during the COVID-19 pandemic
Testing goals and potential sampling approaches for Alaska's unique and varied remote communities
Ethical privacy considerations when conducting these activities in small communities
Registration
The workshop is open to the public, though aimed at health and water/sanitation professionals.
Questions?
Contact Caitlin Turberville, Research Coordinator,
US Arctic Research Commission
(1) Promote research and development of Innovative approaches to water and waste-water services
(2) Develop Innovative strategies for the allocation of capital funds through community level engagement
(3) Support research on the connections between climate, water, and human/environmental health
(4) Improve village level capacity and enhance existing O&M via the provision of subsides and technical assistance programs