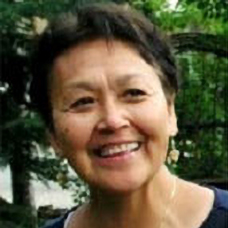 Ms. Vera Kingeekuk Metcalf
USARC Commissioner
TERM: TBD
REPRESENTATION: TBD
FOCUS: TBD
Vera Kingeekuk Metcalf was born and raised in Sivungaq (Savoonga) on St. Lawrence Island, Alaska. She now lives in Nome and has been the Director of the Eskimo Walrus Commission (EWC) with Kawerak, Inc. since 2002. She works to promote local community participation in research that involves a community's natural and cultural resources. In 2004 and in cooperation with U.S. Fish and Wildlife Service, EWC convened a workshop to discuss and begin integrating research concerns with Pacific walrus and its environment. Many representing governmental, scientific, and cultural interests were involved in the development of a Bio-monitoring Report, which has been used to guide cooperative research initiatives and funding resources. As the EWC Director and with support of the Commission, she has begun several community-based projects documenting local traditional ecological knowledge and resource management practices, which she proposes as effective Pacific walrus management tools still today.
As EWC Director, Vera also serves on the Pacific Walrus Technical Committee and is currently the Chair of the Pacific Walrus Conservation Fund. Vera also represents EWC on the Indigenous People's Council for Marine Mammals, consisting of commissions formed to 'identify and address marine mammal issues of common concerns.' For eight years, Vera was Vice President and repatriation officer of the Bering Straits Foundation. She consulted with museums around the country and assisted in the return of ancestral remains and objects. For seven years, she was a member of the Native American Graves Protection and Repatriation Act Review Committee, which recommends and advises the Secretary of the Interior on regulations and disputes. During these years, Vera documented and presented the results of community-based research used for repatriation purposes.
Vera continues to participate in subsistence activities in Nome and Savoonga. She is currently a commission member on the Carrie McLain Memorial Museum in Nome and member on the Nome Arts Council. She and her husband Bob have one son, Mattox, and she enjoys camping, reading, cross-country skiing, and gardening.