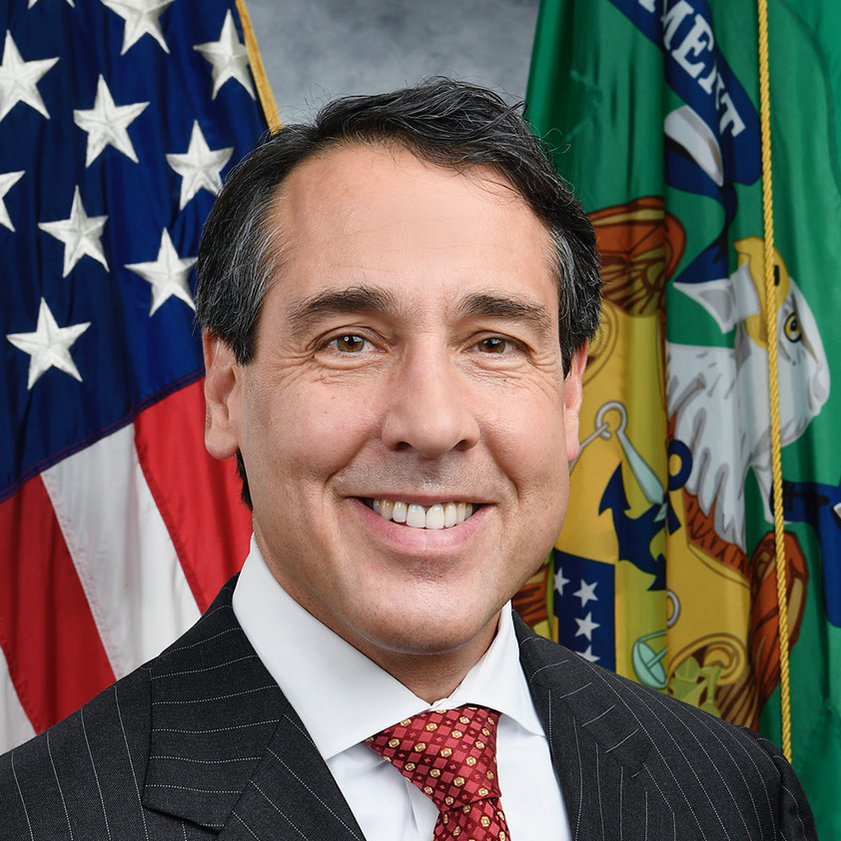 Thomas Emanuel Dans, CFA
USARC Commissioner
TERM TERMINATED: September 2, 2021
REPRESENTATION: Industry
Thomas Emanuel Dans, CFA
USARC Commissioner
US Arctic Research Commission
4350 N. Fairfax Drive
Suite 510
Arlington, VA 22203

Thomas Emanuel Dans was appointed to the United States Arctic Research Commission by President Donald J. Trump on December 17, 2020.  Mr. Dans brings 30 years of successful domestic and international investment management and entrepreneurship to USARC, including a wide breadth of private sector resource development experience across the Arctic region. 
Most recently, Mr. Dans served as Counselor to the Under Secretary for International Affairs at the U.S. Department of the Treasury.  While at Treasury, Mr. Dans helped design and execute the U.S. Government's $78 billion Aviation industry CARES Act Pandemic relief program. During the crisis, he worked extensively with Alaska's passenger, cargo and aviation contractors to deliver emergency financial support and assist them in keeping their vital businesses functioning.  Internationally, Mr. Dans' policy work covered a range of matters involving the United States' Arctic neighbors, particularly Greenland.  For his accomplishments at Treasury, Mr. Dans was twice recognized with the Secretary's Honor Award.
Prior to his public service, Mr. Dans' career included merchant banking roles at Merrill Lynch, Allen & Company Incorporated and Evercore Partners as well as at direct investment funds focused on Russia and Eurasia.  In 2005, Mr. Dans launched Grand River Capital, his own advisory and investment effort.  His past investments have included businesses operating throughout the Russian Arctic and Far East as well as numerous joint U.S./Russian investments.  Mr. Dans' sector expertise includes oil and gas, mining, renewable energy, agribusiness and fisheries, telecom, infrastructure and applied technologies. 
Mr. Dans holds a dual BA degree cum laude in Russian Studies and U.S. History from Brown University.  In 1990, he studied in the Soviet Union as an exchange student at the Moscow Energy Institute.  In 2015, he was selected as an Advanced Leadership Fellow at Harvard University, spending a year on campus studying approaches to the world's most complex problems – economic, social, environmental and political. 
Mr. Dans is a CFA Charterholder, the highest distinction in the investment management profession.  He has lived, worked and traveled in over 40 countries.  A proud Hispanic American, Mr. Dans was the first generation in his family to be raised speaking English at home and with the benefit of hot running water.  He speaks Russian, Spanish, Italian and French. 
Mr. Dans' family holds a proud Arctic tradition as his grandfather and namesake, Emanuel Dans, was a U.S. merchant mariner who made the "Murmansk Run" during WWII, served in the U.S. defense of Greenland and after the war helped establish Thule Air Base.
Mr. Dans is a Knight of the Sovereign Military Order of Malta.  He lives with his wife and family outside of Houston, Texas and is active in a variety of civic, parish and community volunteer work.