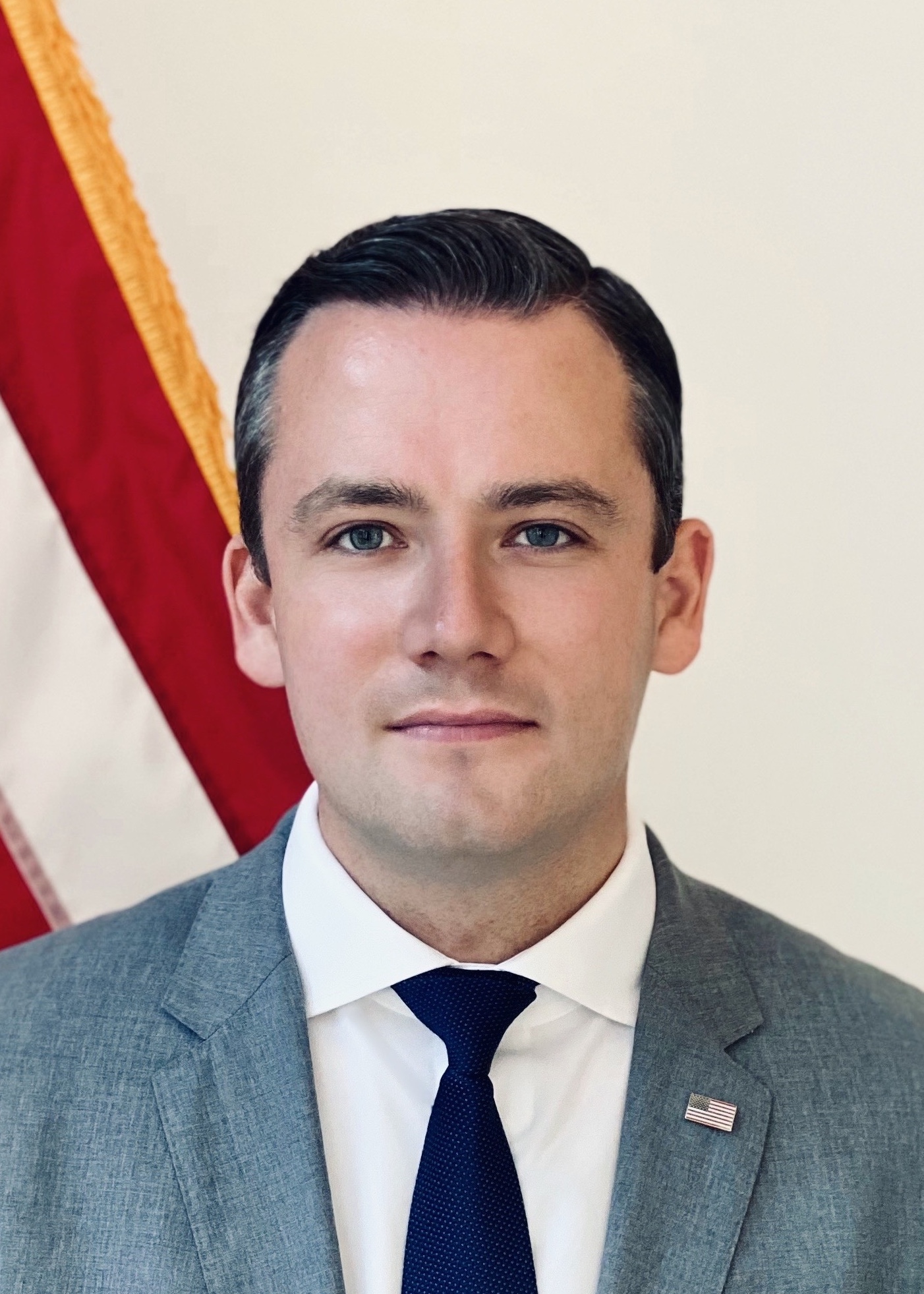 August 14, 2020
President Trump appoints Jon Harrison as Chairman of the USARC
Entrepreneur, former diplomat appointed new Chairman of the US Arctic Research Commission
Washington, DC – On August 14, 2020, President Donald J. Trump appointed Jon Harrison to a four-year term atop the United States Arctic Research Commission (USARC), an independent federal agency that advises the President and Congress on Arctic research.  
In his prior public service, Harrison served as Senior Advisor for Oceans and International Environmental and Scientific Affairs at the Department of State, where his portfolio included polar and ocean diplomacy, protecting the public's health from biological threats and infectious diseases, supporting American leadership in science, space, and technology, and combating international wildlife crimes.  
As a diplomat, Harrison served on the US delegations to the Arctic Council, the Central Arctic Ocean Fisheries Agreement, the Convention on International Trade in Endangered Species of Wild Fauna and Flora, the UN Committee on the Peaceful Uses of Outer Space, the UN General Assembly, the Pacific Island Forum, and the World Meteorological Congress.  
Mr. Harrison also served as an ex officio member of the Arctic Subcommittee of the National Petroleum Council, and of the International Wildlife Conservation Council.  
As an entrepreneur and executive, Harrison has helped build and lead a number of research-driven companies, including the developer of the first multitope peptide-based vaccine platform, and NASA JPL spin-out manufacturing renewable energy technologies to power underwater autonomous systems. Earlier in his career, he worked on a range of international issues inside and outside of government. Mr. Harrison received his B.S. from the University of Southampton.  
"It is an enormous privilege to lead the U.S. Arctic Research Commission," said Harrison. "At a time of profound change in the world's most critical but least understood region, the importance of research, exploration, and cooperation could not be greater. I am deeply humbled to be able to play a role strengthening the United States as an Arctic nation."  
The USARC's mission is to develop and recommend US Arctic research policy to the President and Congress and to build cooperative links in Arctic research within the federal government, with Arctic residents, the State of Alaska, researchers, and international partners. Visit the USARC at www.arctic.gov and subscribe to our daily electronic newsletter, the "Arctic Update," which provides news and information about recent events, upcoming conferences, and research initiatives.