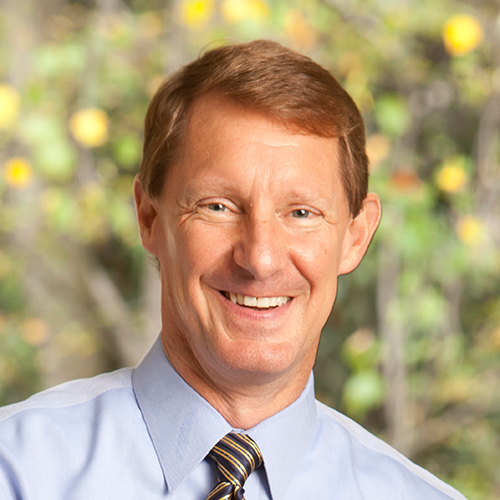 August 14, 2020
Legal expert appointed to the US Arctic Research Commission
Washington, DC – On August 14, 2020, President Donald J. Trump appointed Michael A. Newton to the United States Arctic Research Commission (USARC), an independent federal agency that advises the President and Congress on Arctic research.
An expert on human rights, diplomacy, national security, terrorism, accountability, transnational justice, and conduct of hostilities issues, Professor Newton is on the faculty of Vanderbilt University's Law School, where he serves as Professor of the Practice of Law and of Political Science, and Director of the Vanderbilt-in-Venice Program. He developed and teaches the International Law Practice Lab, which provides expert assistance to judges, lawyers, legislatures, governments, and policy makers around the world. He has authored more than 90 books, articles, op-eds and book chapter, including, "The United States Department of Defense Law of War Manual: Commentary and Critique."
Professor Newton served in the U.S. Army more than 21 years, beginning with his commission from the U.S. Military Academy in May 1984 as an armor officer in the 4th Battalion, 68th Armor at Fort Carson, Colorado. After his selection for the Funded Legal Education Program, Newton served as chief of operational law with the Army Special Forces Command (Airborne) during Operation Desert Storm, and as the group judge advocate for the 7th Special Forces Group (Airborne).
His deployments included Northern Iraq on Operation Provide Comfort to assist Kurdish civilians, and Haiti with 194th Armored Brigade (Separate), where he organized and led human rights and rules of engagement education for multinational forces, including police.
He has taught international and operational law at the Judge Advocate General's School and Center in Charlottesville, Virginia, and taught international law at the United States Military Academy at West Point.
"The Commission is an important aspect of an integrated national policy towards this vital region, and I am honored to contribute to this team and the people it serves," said Newton.
The USARC's mission is to develop and recommend US Arctic research policy to the President and Congress and to build cooperative links in Arctic research within the federal government, with Arctic residents, the State of Alaska, researchers, and international partners. Visit the USARC at www.arctic.gov and subscribe to our daily electronic newsletter, the "Arctic Update," which provides news and information about recent events, upcoming conferences, and research initiatives.