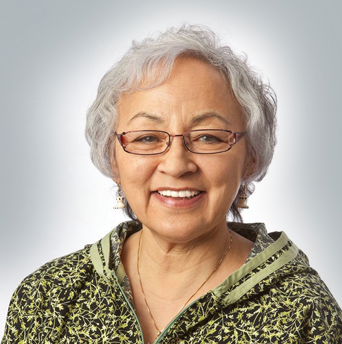 Kasaŋnaaluk Marie N. Greene
USARC Commissioner
TERM EXPIRED: July 29, 2019
REPRESENTATION: Industry
FOCUS: Rural Development, Corporate and Shareholder Outreach, Indigenous Cultural Concerns
Marie N. Greene
PO Box 302
Kotzebue, AK 99752

Kasaŋnaaluk Marie N. Greene was appointed by President Obama in December 2015 to serve as Commissioner on the USARC. After an illustrious 20-year career at NANA Regional Corporation (NANA), 13 as president and CEO, Greene contributes a wealth of cultural insight and strong senior level leadership experience to her role on the Commission.
During her tenure at Nana, Greene achieved a succession of lasting milestones.
Expanded Red Dog Mine, which is one of the world's largest producers of zinc ore, including the opening of the Aqqaluk Deposit, ensuring continued benefit to shareholders and the region as a whole.
Enacted an agreement with NovaCopper to examine the potential of mineral projects in the Upper Kobuk region.
Established $1 million in development grants per NANA community.
Secured approximately $2 million in energy efficiency education and basic upgrades for regional homes through the Energy Wise project.
Developed and funded the Rosetta Stone Iñupiaq Language project in both Iñupiat dialects.
Established the NANA Elders' Settlement Trust, with an initial investment of $32.5 million, to provide needed income for shareholders, age 65 years or older.
Greene, originally from Deering, AK, the smallest village in NANA's region, has also served on a number of state and regional organizations including the Alaska Redistricting Board, the advisory committee for Wells Fargo Bank, and the board of Alaska Federation of Natives. She holds a master's degree in Rural Development. Greene retired from NANA on January 1, 2015.