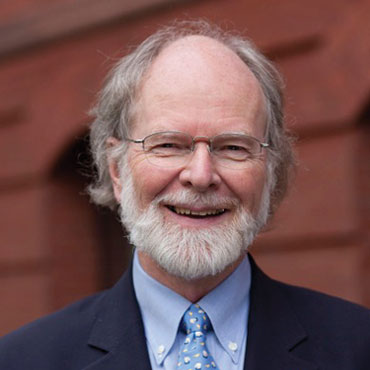 James J. McCarthy, PhD
USARC Commissioner 
TERM EXPIRED: February 26, 2017
REPRESENTATION: Academic/Research
FOCUS: Oceanography, Marine Systems, Climate Change
James J. McCarthy, PhD
Professor of Biological Oceanography
Department of Organismic & Evolutionary Biology
Museum of Comparative Zoology
Harvard University
Cambridge, MA

McCarthy passed away on December 11, 2019.

On November 27, 2012, President Obama appointed Dr. James J. McCarthy, Cambridge, MA, to the US Arctic Research Commission. In May 2018, he was named the Tyler Prize Laureate for Environmental Achievement.
McCarthy, a scientist specializing in oceanography, marine systems and climate, holds faculty appointments at Harvard University in the Department of Organismic and Evolutionary Biology and the Department of Earth and Planetary Sciences. He is Harvard University's Alexander Agassiz Professor of Biological Oceanography, and from 1982 until 2002, he served as the director of Harvard University's Museum of Comparative Zoology.
McCarthy brings strong scientific experience to the USARC through service on national and international planning committees, advisory panels, and commissions focusing on oceanography, polar science, and the study of climate and global change for federal agencies, intergovernmental bodies and international organizations.
For the past two decades McCarthy has worked as an author, reviewer, and co-chair with the Nobel Peace Prize winning Intergovernmental Panel on Climate Change. For the Third IPCC Assessment, he headed Working Group II, which assessed the impacts and vulnerabilities of global climate change. He was also a lead author of the seminal Arctic Climate Impact Assessment, published in 2004.
McCarthy is a Fellow of the American Association for the Advancement of Science (AAAS), our nation's largest scientific association, on which he served as past president and chair of the board of directors. He is also a Fellow of the American Academy of Arts and Sciences, and a Foreign Member of the Royal Swedish Academy of Sciences. Currently, he is chair of the Board of Directors for the Union of Concerned Scientists.