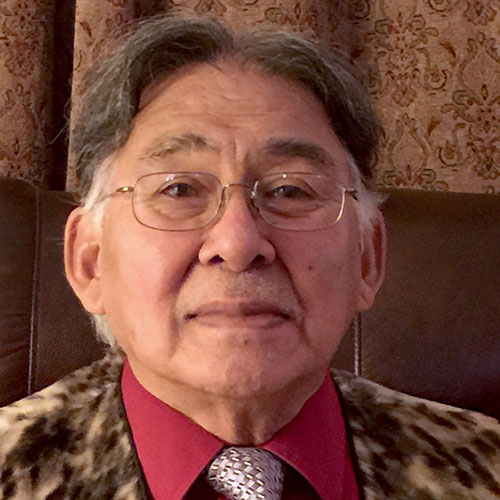 Hon. Edward Saggan Itta
USARC Commissioner
TERM EXPIRED: July 29, 2015
REPRESENTATION: Industry
FOCUS: Municipal Governance, Whaling, Local/Traditional Knowledge
Hon. Edward Saggan Itta
Barrow, AK
Itta passed away on November 6, 2016.
On November 27, 2012, President Obama appointed the Honorable Edward Saggan Itta, Barrow, AK, to the US Arctic Research Commission.
Itta, who resides in Barrow, Alaska, is an Inupiat whaler and hunter who served as Mayor of Alaska's North Slope Borough from 2005 to 2011. He has held a variety of leadership positions in municipal government, including Chief Administrative Officer, Public Works Director, Planning Director and Director of Capital Improvement Program Management. Itta currently serves as the Secretary/Treasurer for the Arctic Slope Community Foundation Board.
Itta brings to the Commission hands-on experience in many areas, such as the integration of local/traditional knowledge into research, subsistence and food security, and the improvement of human health through coordination of water and sanitation needs in rural Alaska, all of which are priority emphases of the USARC. His leadership skills are commendable: in addition to his mayoral experience, he is the past president of Inuit Circumpolar Council-Alaska and a local representative for Alaska on the Outer Continental Shelf Policy Committee. He is also the past president and current member of the Barrow Whaling Captains Association and a past commissioner, vice chairman and current member of the Alaska Eskimo Whaling Commission.