Alaska's Pavlof Volcano Continues to Erupt. Pavlof Volcano continues to erupt on the Alaska Peninsula, about 625 miles southwest of Anchorage. The Alaska Volcano Observatory reports a plume of steam, gas and ash reached up to 22,000 feet Sunday and was visible on satellite images drifting southeast over the north Pacific. Anchorage Daily News
Trace Volcano Ash Reaches Small Alaska City. Alaska's Pavlof Volcano sent ash and steam skyward Sunday but not enough to raise the aviation threat for international air carriers. A satellite at 12:40 a.m. measured an ash cloud at 19,500 feet, just below the 20,000-foot threshold considered to be a major threat to trans-continental aircraft. The aviation warning level remained at code orange, a step below red, the highest of the four levels, said geologist Kristi Wallace of the Alaska Volcano Observatory. Anchorage Daily News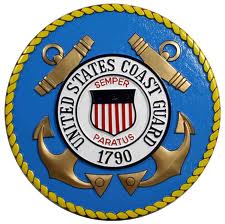 Coast Guard to Take Testimony on Shell Drill Barge Grounding. The Coast Guard will kick off hearings Monday on how a Royal Dutch Shell PLC drill barge used for Arctic Ocean exploratory drilling ended up aground off a remote Alaska island. The Kulluk was under tow and bound from the Aleutian Islands' Dutch Harbor to a Seattle shipyard when it ran into rough Gulf of Alaska water. It broke from its towing vessel, and after four days of futile attempted hookups, ran aground New Year's Eve in shallow water off Sitkalidak Island, near Kodiak Island. Fairbanks Daily News-Miner
Where Have All the Denali Wolves Gone. The lowest count of wolves in Denali National Park and Preserve in 26 years is causing alarm among wildlife advocates who argue that elimination of a no-trapping zone in 2010 may be costing the park one of its prized attractions. Park researchers tallied just 49 wolves in this year's spring count, done between February and April. While the wolf numbers fluctuate, researchers counted 70 just a year earlier. Before this year, the lowest recent count was 59 in 2010. The highest was 111 in 1991, according to the park service. Anchorage Daily News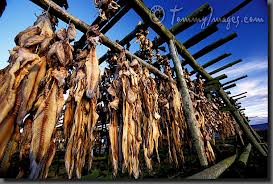 Judge to Decide Alaska Native Religious Defense in Fishing Trials.
With salmon beginning their annual migration back from the sea into Alaska waterways, nearly two dozen fisherman from Western Alaska return to a Bethel courtroom Monday, still caught up in a legal net that entangled them last summer. The Alaska Native fisherman say they had a religious right to be on the water with their nets, and a judge must now decide whether they can use that argument as a defense at trial. This new posture has been backed by passionate supporters and become increasingly politicized as Alaska Natives continue to define their relationship with the state of Alaska.
Alaska Dispatch
Spring in Barrow: Round-the-Clock Daylight and Dangerous Cracks in Sea Ice. On the 5-mile snowmachine ride up to Point Barrow, we saw several fresh polar bear tracks the size of dinner plates, a pile of whalebones from last year, and a 3-foot-wide crack in the sea ice that could swallow a sled. The crack was created when an ice floe in open water crashed into shore-fast ice. It was masked in a snowdrift, and our guide Brower Frantz nearly fell into it. Alaska Dispatch
State Announces Plan to Assess Oil, Gas at Arctic National Wildlife Refuge. Alaska is proposing a plan aimed at determining the true oil and gas potential in the Arctic National Wildlife Refuge. The plan was announced Monday by Gov. Sean Parnell and Natural Resources Commissioner Dan Sullivan. Parnell says the U.S. Department of Interior hasn't indicated that it will address oil and gas issues in a new planning document for the refuge so Alaska is stepping up. Fairbanks Daily News-Miner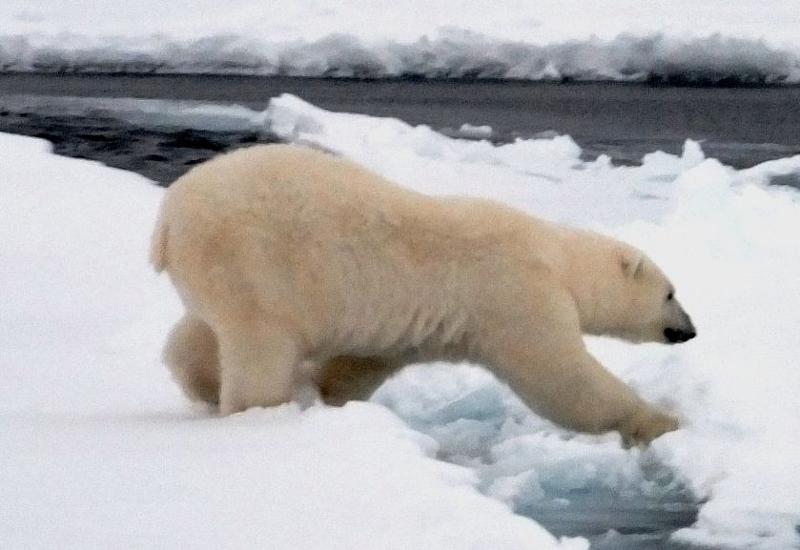 Wildlife Advocates Want More Polar Bear Protections. While nobody thinks the U.S. Fish and Wildlife Service can slow or stop global warming, wildlife conservation advocates say the agency must do more to try and save polar bears from extinction. The great Arctic predators have become a poster child for the impacts of global warming, but five years after they were put on the Endangered Species List, the USFWS has not developed a recovery plan. Summit County Voice
Research into Carbon Storage in Arctic Tundra Reveals Unexpected Insight Into Ecosystem Resiliency. When UC Santa Barbara doctoral student Seeta Sistla and her adviser, environmental studies professor Josh Schimel, went north not long ago to study how long-term warming in the Arctic affects carbon storage, they had made certain assumptions. "We expected that because of the long-term warming, we would have lost carbon stored in the soil to the atmosphere," said Schimel. The gradual warming, he explained, would accelerate decomposition on the upper layers of what would have previously been frozen or near-frozen earth, releasing the greenhouse gas into the air. Because high latitudes contain nearly half of all global soil carbon in their ancient permafrost - permanently frozen soil - even a few degrees' rise in temperature could be enough to release massive quantities, turning a carbon repository into a carbon emitter. Environmental Research Web
Russia and the Arctic Ocean in the Next Century. Modern geopolitics in the West has always targeted Russia since the famous thesis of Halford Mackinder. Russia is seen of course as an evil empire, also as the Heartland of Eurasia, heir of the Mongols, enjoying so the biggest and most strategic position on earth. Twice invaded and destroyed by the troops of Napoleon and Hitler, Russia is still considered the land of Asiatic invaders! As stated once Mr Kozyrev, geopolitics replace ideology. Pravda
New Political Battle Lines Emerge in Arctic: Scharper. In the summer of 2010, while I was visiting an ecological research station near Tobermory, Ont., the British Petroleum (BP) Deepwater Horizon oil rig was gushing out of control approximately 1,500 miles due south in the Gulf of Mexico. Gazing across the turquoise waters of Georgian Bay, I wondered how I would feel if a collapsed oil rig were fouling this clear, remarkably beautiful expanse of the Great Lakes. I winced internally imagining the waters and arresting vistas that had become so meaningful to me becoming blackened by such a tragedy. The Star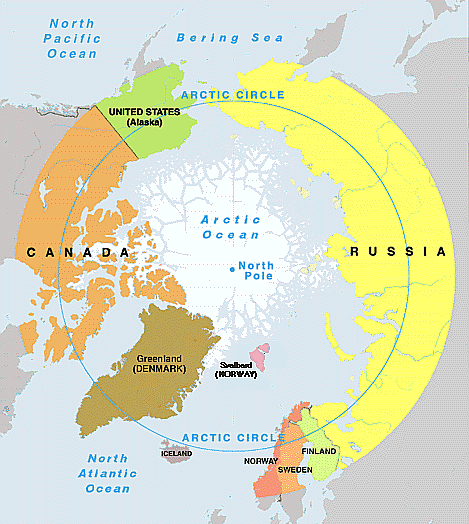 Deciding the Future of the Arctic [Opinion]. One only need study the history of the Northwest Passage - the formerly consistently frozen channel north of North America - to better understand the effects of global warming on the Arctic.
Painstakingly navigated for the first time over a three-year span at the beginning of the last century by Roald Amundsen, today - 110 years later - it is regularly crossed by commercial vessels and even cruise ships.
That's because the melting of sea ice has opened a region long protected by its harsh environment. In the process, it has given new significance to the Arctic Council, an organization comprised of the eight arctic nations - Canada, Denmark, Finland, Iceland, Norway, Russia, Sweden and the United States - indigenous groups and observer organizations. New York Times
Arctic Atmospheric Research Station Gets Funding to Stay Alive. An Arctic research station that had been crippled by funding cuts, sparking loud protests among scientists, is getting an injection of money to keep it alive for the next five years. The Polar Environment Atmospheric Research Laboratory (PEARL) in Eureka, Nunavut, will receive a $5-million grant over a maximum of five years, the Harper government announced Friday. Six other climate-related and mostly northern research projects will get similar grants. The Toronto Star
Analysis and Politics Behind Arctic Council's Meeting. China, Japan, South Korea, Singapore, India and Italy have all been admitted as permanent observer states to the Arctic Council, while the European Union will have to wait. Though technically admitted, it still must work out its differences with Canada. Countries are admitted as permanent observer states by consensus between the eight member states and six permanent participants. A consensus was not yet completely reached on the EU's application because of Canada's objection to the organization's ban on the import of seal furs, which has disproportionately harmed indigenous livelihoods in northern Canada. The Arctic Council's Kiruna Declaration welcome the new permanent observer states under the section, "Strengthening the Arctic Council." Alaska Dispatch
No Open Water Makes for Late Spring Whaling. Poor weather and lack of open water have pushed spring whaling back for most crews on the Arctic Slope. Western crews are having some success as the spring season gets underway and whalers seek to fulfill their strike quotas and land bowhead migrating north for their summer season in the Arctic. The St. Lawrence Island community of Savoonga has landed four whales and lost two. Point Hope and Gambell have also started their spring season. The Arctic Sounder