Future Events
Alaska Arctic Policy Commission Meeting, August 28-29, 2013 (Unalaska, Alaska). The 3rd meeting of the Alaska Arctic Policy Commission will, among other things, continue its mission to positively influence federal Arctic policy. "Toward that end, the Commission will compile a list of all the current federal programs that directly affect Arctic Alaska and Arctic policy, and track and thoroughly investigate each program. These findings will inform the Commission's Final Report."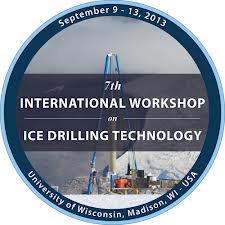 Arctic Exchange, September 16-17, 2013 (Stockholm). "The Exchange brings an evolutionary concept in networking and business information delivery. The concept is designed to meet specific business objectives during two days for promoting cooperation, coordination, and interaction among the Arctic communities addressing key issues such as sustainable business development and regional protection. As more and more data has confirmed that the Arctic is extremely rich in oil and gas reserves, locations such as Greenland and the Barents Sea have seen a huge growth in interest from the hydrocarbon industry. Despite the opportunities offered, there are many challenges that may hinder operations. The presence of cold temperatures, ice and a lack of infrastructure pose logistical problems that make exploration expensive and risky."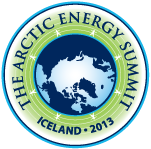 The 2013 Arctic Energy Summit, October 8-10, 2013 (Akureyri, Iceland). "The 2013 Arctic Energy Summit is a multidisciplinary event expected to draw together several hundred industry officials, scientists, academics, policymakers, energy professionals and community leaders to collaborate and share leading approaches on Arctic energy issues. Building on the work done at the highly successful 2007 Arctic Energy Summit and Technology Conference, the 2013 Summit will address energy extraction, production and transmission in the Arctic as it relates to three thematic areas: richness, resilience and responsibility. The 2013 Summit will be hosted by the Institute of the North in cooperation with local host Arctic Portal."
The Inaugural Meeting of The Arctic Circle, October 12-14, 2013 (Reykjavik, Iceland). "The inaugural Arctic Circle will be held October 12-14, 2013. Subsequent Arctic Circle gatherings will be held in a different Arctic location each year, so that participants can become familiar with the challenges, needs and opportunities presented by these unique environments. The agenda for the first Arctic Circle gathering will include plenary sessions with international leaders on emerging topics of interest, such as: Sea ice melt and extreme weather; Security in the Arctic; Fisheries and ecosystem management; Shipping and transportation infrastructure; Arctic Resources; and Tourism."
The 2nd Forum for Arctic Modeling and Observational Synthesis (FAMOS Workshop) "School for Young Arctic Researchers," and "Arctic Scientists Workshop," October 21-25 2013 (Woods Hole, MA) "The Forum for Arctic Ocean Modeling and Observational Synthesis (FAMOS) is an international effort to focus on enhancing collaboration and coordination among arctic marine and sea ice modelers, theoreticians, and observationalists. This collaboration is based on a set of activities starting from generating hypotheses, to planning research including both observations and modeling, and to finalizing analyses synthesizing major results from the field studies and coordinated numerical experiments.
The major themes of this year's workshop include, but are not limited by studies focused on:
Sea ice conditions (drift, thickness and concentration)
Atmospheric conditions and circulation regimes
Circulation of surface, Pacific and Atlantic water layers
State and future of freshwater and heat content
Horizontal and vertical mixing
Process studies and parameterizations
Model validation and calibration
Numerical improvements and algorithms
Ecosystems, biological issues, and geochemistry"
More info is available at the project's website: www.whoi.edu/projects/FAMOS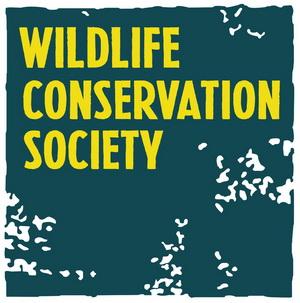 Workshop: Community Oil Spill Response in Bering and Anadyr Straits, November 7-8, 2013 (Anchorage, Alaska). "This workshop will bring together diverse stakeholders to learn more about and respond to community desires to be part of oil spill first-response efforts that help protect food security and other local resources; come to agreement on the multiple roles local community members can play in responding to oil spills; and create an action plan for moving forward on this topic. The workshop is sponsored by the Wildlife Conservation Society."